Emergency Treatment for Accidental Injuries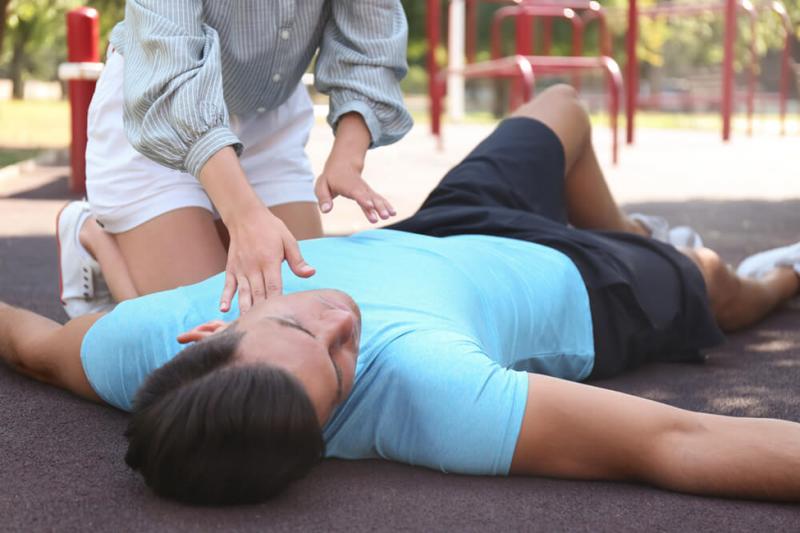 Did you know that, according to the CDC, unintentional injuries are the leading cause of death in United States citizens between the ages of 1 and 44? Additionally, it is believed that there are approximately 24.8 million unintentional injuries in the U.S. that require a doctor's visit. If more people know how to seek emergency treatment for accidental injuries following a car accident or another incident, it could help save lives.
That's why Varcadipane & Pinnisi, PC has provided a few ways emergency treatment for accidental injuries can be administered. Should you have sustained accidental injuries, you might want to consider speaking with one of our New Jersey personal injury attorneys. We can help you fight for compensation while you focus on your recovery.
What Are The Common Accidental Injuries Often Seen In New Jersey?
There are a few accidental injuries commonly seen in New Jersey that often require emergency treatment. We have listed these injuries below so that you have an idea of when you may need to seek emergency treatment.
● Choking.
● Anaphylactic shock
● Poisoning.
● Heart attacks.
● Drownings.
● Strokes.
● Bleeding.
● Burns.
● Electrical shocks.
● Fractures.
● Falls.
Four Different Kinds Of Emergency Treatments For Common Accidental Injuries
Now that we know a few of the common accidental personal injuries, we can look at some of the different types of emergency treatments that can be provided. Knowing how to administer an emergency treatment that applies to a specific situation can help save someone's life, if not your own.
When Someone Is Unconscious And Breathing
If a person is unconscious but breathing, you need to place them in the recovery position. After you have done this, you can call emergency services and observe the person until help arrives. However, make sure to check if they don't have any other injuries that would warrant them being left as they are until help arrives.
When Someone Is Unconscious And Not Breathing
Should a person be unconscious and not breathing after an accident, you need to immediately call emergency services and administer CPR. Yet, you should only use "hands-only" CPR if you are not trained to properly perform rescue breaths. Performing rescue breaths when you don't know how could cause more harm to the injured person.
When Someone Is Choking
When a person is choking, you need to act quickly. Start by holding them by their waist. Then quickly, with the right amount of consistent force, administer five blows to their back with the palm of your hand directly between their shoulder blades.
After doing this, you need to make your hands into fists and, with your thumb side just above the abdomen. Then you must successively administer five quick thrusts. You will need to continue this action until the object causing them to choke is dislodged.
When Someone Is Bleeding
If someone is bleeding after an accidental injury, your primary goal is to stop the bleeding and prevent them from losing too much blood while emergency services travel to the scene. Yet, you still need to be safe and wear gloves if possible to prevent your risk of infection.
Before you begin applying pressure to the wound to try and stem the flow of bleeding, you need to check if any foreign objects are embedded in it. If there is something in the wound, you must not press down on it but rather to the side of it while building up padding before you attempt to bandage it. Remember that you should never pull the object out, as that could cause catastrophic bleeding.
Should there be no foreign objects embedded in the wound, you can apply and maintain pressure until the bleeding stops. Then you can bandage the injury with a clean dressing.
Get In Touch With A New Jersey Attorney Today
Have you or someone you care for or love recently sustained accidental injuries? You might want to consider speaking with an NJ personal injury lawyer if you believe someone else's negligent actions caused your accidental injuries. At the law firm of Varcadipane & Pinnisi, we can help you prove who is responsible for your injuries.
Our mission is to help you obtain compensation to alleviate your financial, emotional, and physical stresses during the difficult time after an accidental accident. When you are ready to initiate a lawsuit, you can contact us to arrange a free consultation.
Author
Dawn M. Pinnisi is a Managing Partner of the Firm. She was born and raised in Brooklyn and attended Brooklyn Law School. Ms. Pinnisi predominantly handles injury claims in New York and New Jersey on behalf of victims of product liability, professional malpractice, and negligence. She has twenty years of litigation experience advocating for injured clients and has recovered millions of dollars in jury verdicts, settlements, arbitrations, and mediations on behalf of injury victims.