What is a Catastrophic Injury?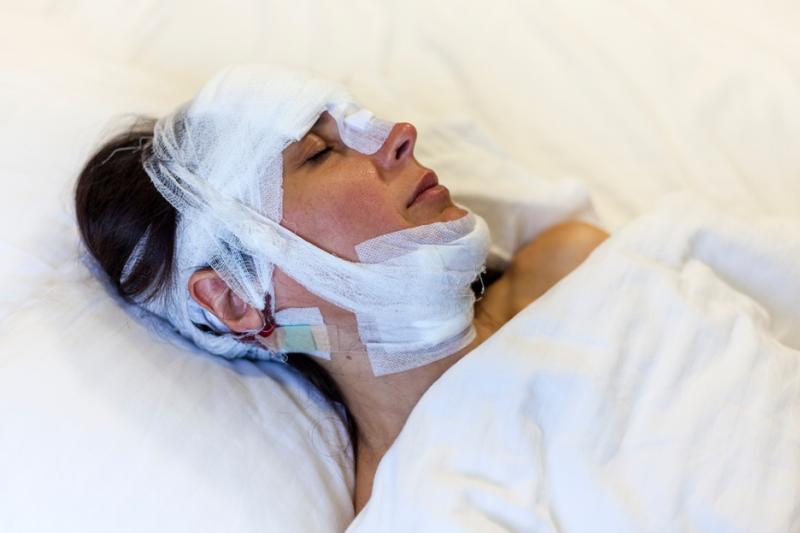 Accidents happen, and when they do, the injuries sustained can range from minor cuts or scrapes to more serious injuries that can be catastrophic. An injury is usually classified as "catastrophic" when it happens abruptly and results in injuries to a victim that is life-changing, permanent, or have long-term consequences.
Catastrophic injuries can be overwhelmingly costly, and every victim should discuss a possible legal case with a New Jersey personal injury attorney right away.
Types of Catastrophic Injuries
Spinal cord injuries that result in paralysis typically come to mind when one is thinking about catastrophic injuries. Other catastrophic injuries may include the following:
Birth injury
Brain injury
Nerve damage
Neurological damage
Loss of hearing or sight
Facial injury
Eye injury
Amputation
Spinal Cord Injuries
Of all the catastrophic injuries that occur, a spinal cord injury is one of the most serious. This type of catastrophic injury typically occurs as the result of car accidents, trampoline accidents, and falls from heights, especially in construction accidents. Spinal cord injuries are often life-changing as they can leave the victim with total or partial loss of the use of their limbs and torso. In severe cases, it can even lead to permanent and complete paralysis, possibly requiring life-long specialized medical and personal care.
Traumatic Brain Injury
Traumatic brain injury (TBI) is another common catastrophic injury that can leave the victim unable to function as they once did. TBIs are often the result of vehicle accidents, with bicyclists and pedestrians being the most at risk. How a TBI victim is impacted depends on the severity of the brain injury, with many facing lasting and debilitating cognitive and emotional impairments. These impairments can change how you live your life, as well as your ability to continue working and earning a living for the rest of your life.
Recovering from Your Catastrophic Injury
Hiring a personal injury lawyer is critical in a victim's recovery, since obtaining financial recovery helps make life as comfortable and close to normal as possible. At Varcadipane & Pinnisi, PC, we have experienced lawyers who help catastrophic injury victims obtain the maximum compensation for their injuries. We have the resources to successfully handle complex cases, which oftentimes involve high-value claims. We know how to deal with insurance companies that are notorious for downplaying the severity of a victim's injuries and their pain and suffering.
We are here to make sure you obtain maximum compensation for all of your losses, including:
Current and future medical expenses
Lost income and future lost earnings
Permanent disability, impairment, or disfigurement
Pain and suffering
Mental anguish and loss of consortium
Call a New Jersey Personal Injury Lawyer For Help
If you or a loved one has suffered a catastrophic injury, you need an experienced personal injury lawyer by your side. A personal injury lawyer will explain and guide you through the complicated legal process with the objective of getting you the best outcome in the end, given your devastating circumstances. The attorneys at Varcadipane & Pinnisi, PC are ready to fight for you, so please do not hesitate to contact us for a free case evaluation.
Author
Dawn M. Pinnisi is a Managing Partner of the Firm. She was born and raised in Brooklyn and attended Brooklyn Law School. Ms. Pinnisi predominantly handles injury claims in New York and New Jersey on behalf of victims of product liability, professional malpractice, and negligence. She has twenty years of litigation experience advocating for injured clients and has recovered millions of dollars in jury verdicts, settlements, arbitrations, and mediations on behalf of injury victims.